Millefiori was bought and renovated in 2016 by Scandinavian adventurists. Millefiori is located in Valtournenche, a charming Italian alps village situated by Cervinia. Cervinia pass links to Zermatt in Switzerland and thus offers up to 360 km of pistes during the season. Millefiori's founders saw immense potential in its location, just a few minutes away from the lift that would provide you with more pists than you could dream of, and unlimited ground for off-piste, heli and ski-touring.
The hotel has a very unique concept. Day to day is planned out by the employees, our own hiking & ski guides, at the hotel who guide you on the hiking paths during the summer or act as ski guides during the winter. They also provide more intense tours with mountain-biking or ski-touring during the summer, and off-piste and heli-skiing during the winter, for those that need that extra thrill. If you let them know beforehand they'll be excited to plan something amazing for you before you come.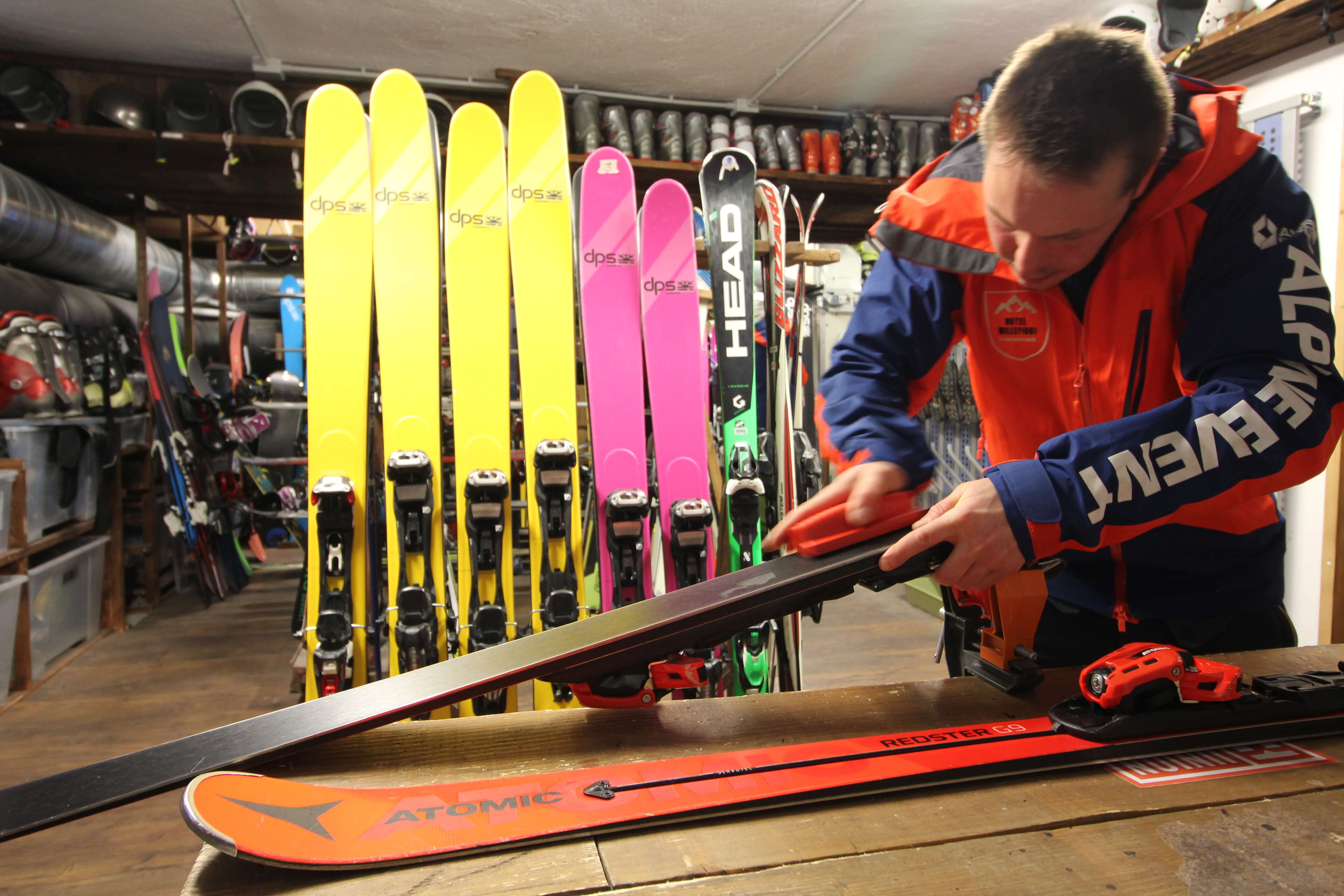 As the hotel is built as a side kick to an event company, its core business lies in providing weekly, or bi-weekly guided tours all year around. However, one may join in at any point and take part whevenever it feels right. Millefiori offers all equipment and has its own ski shop on the ground floor, DPS skiis are obviously provided for more advanced skiiers. Here we provide our guests with skiis, bikes, snow shoes and snowboards. It's pretty neat as you won't have to go some place else to get your gear. Our ski guides (or hiking guides) will be responsible for all transportation to and from the lifts and hiking paths so there is no need to get a car here. The cars will usually leave after breakfast but make sure you check in with reception beforehand.
At Millefiori we pride ourselves in providing an inclusive atmosphere where everyone will eat and socialize together. Thus, Millefiori is a great place for lone travelers. Dinner is the same for everyone and changes each night, but will always be served with new baked bread, cheeses, fruits and hams. Dessert and coffee will always be served in the lounge where you may socialize and play boardgames with your company or other travellers. As a side note, we have never had any complaints and our guest seem to appriciate the simplicity of this unique concept. However, Valtournanche offers a few other restaurants if one is interested to explore the village as well.
See all our fully renovated guest rooms.
The hotel has undergone renovations in 2016 to create an alpine lodge of the highest quality. Our premium rooms can fit up to five people while offering completely renovated bathrooms.
Understand the Millefiori Concept.
The hotel isn't just a hotel, it's a unique concept where one can come alone, or in a group, to be active, explore and meet likeminded people. We have skiiers, climbers and hikers who visit us every year to make sure they get a price worthy vacation.
Special packages for groups and families.
Book one of our packages to gain the full alpine experience. We offer packages that include everything from board and room to airport transfer and equipment rental. We always offer English and Swedisg speaking alp guides.
Follow us and see what we're up to!